We're playing @sofasounds this Saturday (19/1/19) at a secret location in London!
The event is SOLD OUT already, however there is chance for you attend: just enter the competition here: https://www.sofarsounds.com/comp/cretan-brioche-19th-January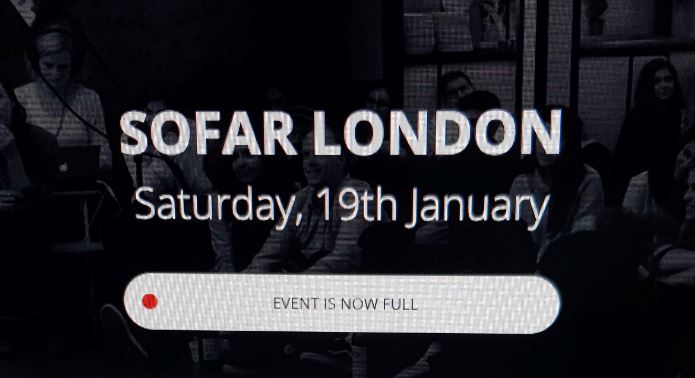 "Sofar Sounds":
Founded in London and based… all over the place, Sofar Sounds is a global network of Artists, Hosts and Guests. A 'Sofar' is an intimate, invite-only secret performance – the best new music performed in a unique space to passionate audiences of influential music fans.
At a Sofar, the music comes first. That guy who talks through the whole set? He won't be there.
Sofar global community now reaches 427 cities in 60 countries around the world and coming soon to your city, every night, in your house, on your street.